Travel Zone
Travel Zone Is A Tour Operator providing a wide range of travel services including vacation packages, cruises, wedding packages, entertainment, transportation & VIP services.

Vacation Packages
A vacation package to Greece offers you a unique mix, combining rich archaeological sites, magnificent beaches, great shopping and endless spots with panoramic views and, of course, a very vivid contemporary cultural life in the fields of the performing arts, music, as well as the worldwide famous entertaining nightlife.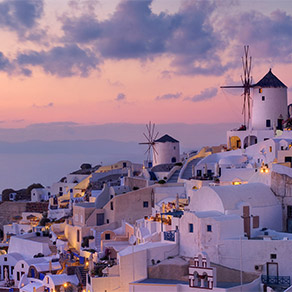 Greek Islands Cruises
Our recommended way to explore as many places as possible in a short amount of time. No easier and convenient way to sail across the Greek islands and Turkey than our all-inclusive cruise itineraries.
Allow the diversity of the destinations to captivate you and carry you away to the open sea breezes.

Tours In Greece
Discover Greece under the microscope with professional guides that will walk you through the monuments' history, tales and myths. Greek cities, UNESCO World Heritage Sites, Ancient theatres, Museums and Temples.
All you need to do is choose one of the half-day or multi-day all year long tours that best suits your traveling interests.