Zakynthos is one of the most impressive Greek islands found in the Ionian Sea, between Greece and Italy. One has many options when visiting this amazing island. These are the top things to do in Zakynthos:
Day Cruise to Shipwreck Beach and the Blue Caves
This tour is an unforgetable experience! You will visit two of the most popular attractions of Zakynthos and you will get to swim in incredible waters. This tour lasts about 2-3 hours and can be combined with a ride on the top of Shipwreck Beach for the most amazing panoramic photos.
Marathonisi (Turtle Island)
Marathonisi is a scenic and verdant little island, with a beautiful sandy beach gleaming under the sun. It is protected by the Natura 2000 environmental network and is included in the National Marine Park. You can visit it getting on one of the tourist vessels that sail from Keri lake every day. The beach is of amazing beauty.
Shopping at Romas pedestrian Street
From San Marco square starts Roma street, a long pedestrian old paved road, full of every kind of stores with gifts for any pocket. It will be amusing and relaxing to walk up and down between several traditional workshops and small shops.
Go to the beach!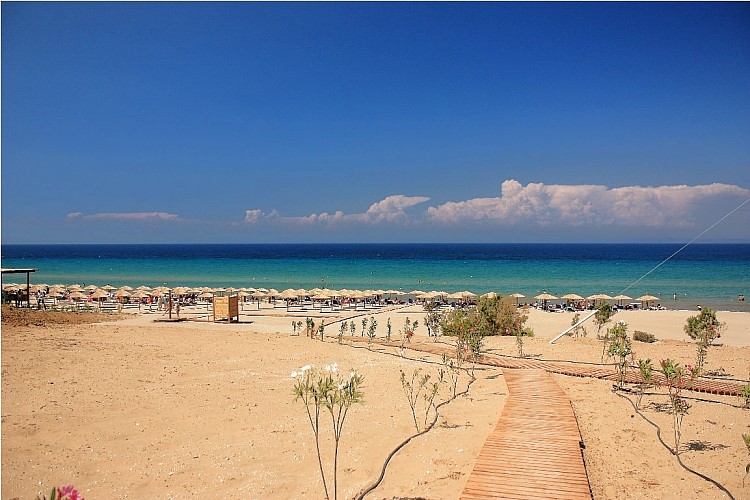 One of the top things you must do if you are in Zakynthos is to go to at least one of the many amazing beaches in Zakynthos for swimming. Some of the beast include Banana beach, Dafni, Gerakas and Agios Nikolas.
Zakynthos Sunset
One can enjoy a unique sunset at the centralwest side of the island, towards Kampi.  Additionally one can drive towards Keri at the Southwest part of the island. This place is truly amazing because here you will see the sun becoming one with the sea.