Meteora as seen on Game of Thrones
Tyrion of Game of Thrones hanging at the edge of the cliff, at the highest point of castle Vale. In the background you can see the overwhelming rocks of Meteora!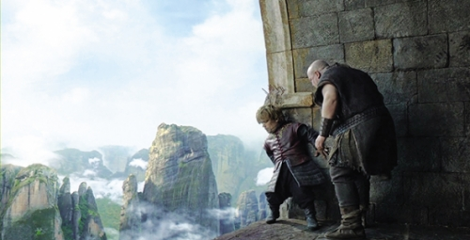 The cast and crew didn't exactly shoot on location in Meteora, but second unit was sent out to shoot plates of the magnificent Meteora Monasteries. It was used as its backdrop for the Eyrie castle in the sky, the castle above the clouds where Tyrion had his cell in the sky. Meteora was digitally mastered into the series because of it's protected environment, the series could not officially shoot here.