When is the best time to visit Santorini many ask. Well that is a very interesting question indeed! The answer is quite simple: It is always a good time to visit Santorini depending on your flavor! Check out the brief guide bellow on when it would be best to visit Santorini according to the type of activities you are after on your vacation.
Swimming and Sun Bathing: June – September
Between June and September the weather in Greece is perfect for swimming as it is sunny and very warm! The water temperature starts to heat from end of May reaching its peak August and early September. Some years have been warm enough enabling swimming in May and October, however you must not take it for granted.
Sightseeing: April, May, October, and early November
If you are interested mostly on the sights, views, wineries, and food in Santorini then you ae not restricted to the hot weather needed to go swimming. During the months of April, May, October, and early November (as well as June through September) the weather is very pleasant although not as warm for swimming, for sightseeing.
On a budget: late May, early June, late September or early October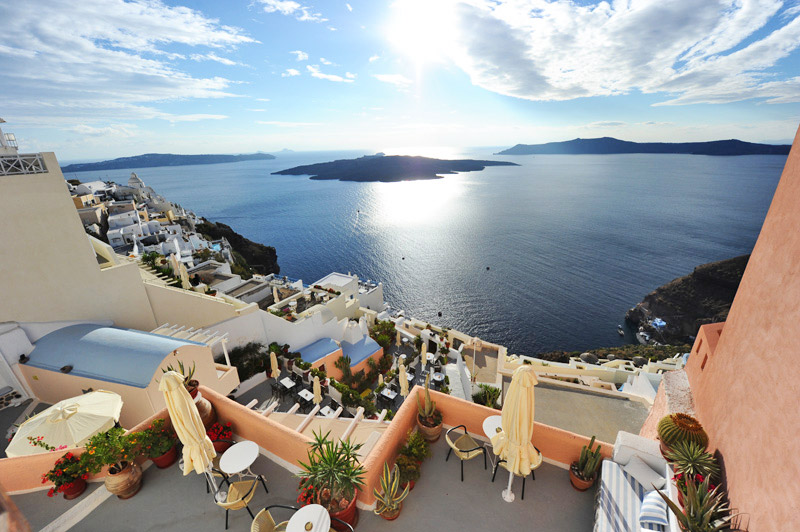 The best time to combine low season hotel rates and high chances of perfectly good weather would be in May, early June, late September, or early October.